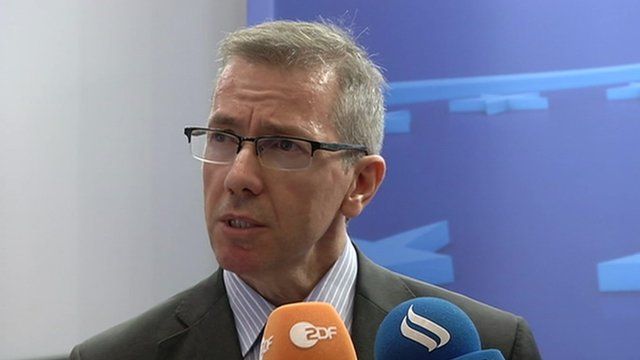 Video
Egypt crisis: EU calls emergency meeting to discuss unrest
European Union foreign ministers are to hold emergency talks on Wednesday to discuss the situation in Egypt. The date was agreed during preparatory talks by senior diplomats in Brussels on Monday.
European Commission President Jose Manuel Barroso and the president of the European Council Herman Van Rompuy have said the EU "will urgently review in the coming days its relations with Egypt".
Speaking at a news briefing, Bernardino Leon, the EU's Special Representative for the southern Mediterranean, said that ministers would discuss various options that have been put forward by member states at Wednesday's meeting.
He did not rule out the possibility that this could include altering the amount of aid that is given to Egypt.
Go to next video: Aid to Egypt debated as turmoil continues