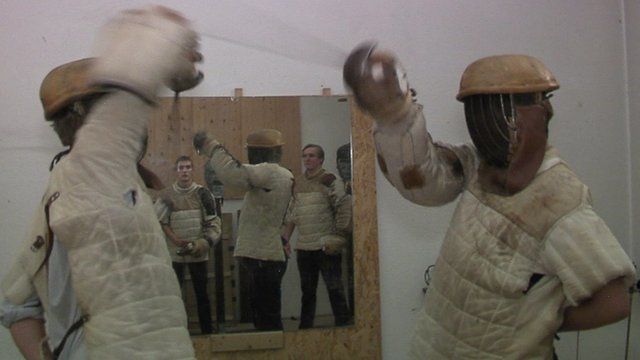 Video
German students fence for honour and discipline
Nils Hempel, 26, values his friends as much as any man but perhaps never more than when he is slashing at their faces with a sword.
A law student at Humboldt University from Bremen, he belongs to one of Germany's oldest all-male college fraternities, the Corps Marchia Berlin, in the German capital's well-heeled suburb of Dahlem.
Corps members may make up just a few per cent of Germany's student population but their alumni are over-represented among chief executives of the country's companies.
BBC News asked Mr Hempel why he and his fellow students cross swords in the mensur - a form of fencing much like a real duel - and was allowed to film the swordsmen in training.
Go to next video: Bushell gets to point of fencing