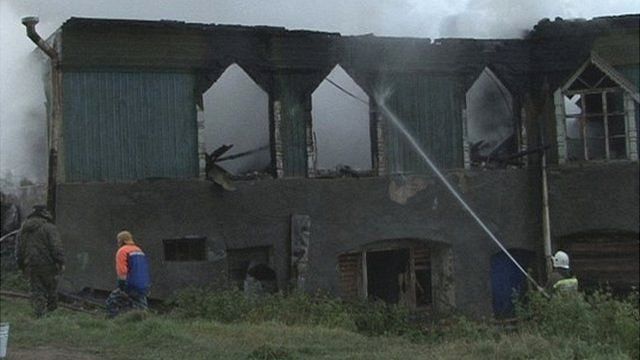 Video
Fire sweeps through Russian psychiatric hospital
A fire has burnt down a Russian psychiatric hospital with more than 30 people feared dead.
The blaze occurred in the village of Luka, in Novgorod region.
The fire broke out just before 03:00 local time (23:00 GMT Thursday) and swept through the one story wooden building used for male patients.
Officials say that of the 60 people believed to have been inside, 23 were evacuated.
Emergency teams have been searching the nearby forest to see if they can find any survivors who may have taken refuge there.
Earlier this year 38 people died in a fire at a psychiatric hospital near Moscow.
Steven Rosenberg reports from Moscow.