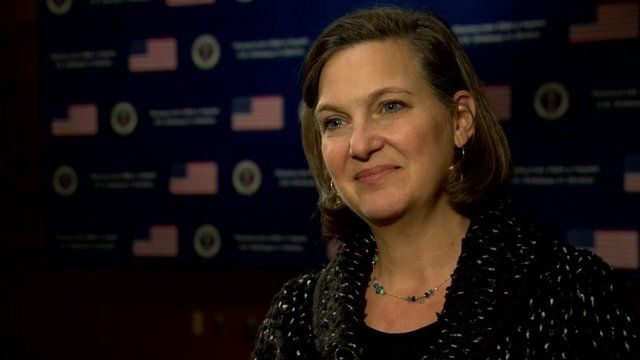 Video
Victoria Nuland: Leaked phone call 'impressive tradecraft'
Victoria Nuland has made a private apology, after she appeared to insult the EU's efforts over the Ukraine crisis during a phone conversation.
A leaked recording of the apparently bugged call between the assistant secretary of state and a colleague has been posted online.
Speaking to the BBC's Richard Galpin, Ms Nuland said she would not make a public statement on the matter, but described the leaked audio as "pretty impressive tradecraft."
The US has hinted at Russia's involvement in the leak, after it accused Washington and the EU of meddling in Ukraine.
Go to next video: Excerpt: Leaked US call on Ukraine