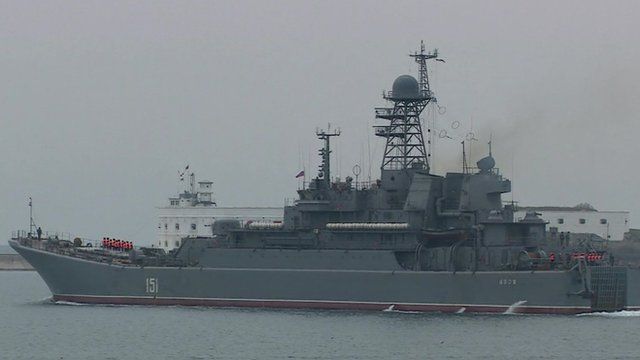 Video
Ukraine: Crimean city Sevastapol's 'counter revolution'
Ukraine's interim president has expressed concern at what he called the "serious threat of separatism".
People in the country's Russian-speaking regions are angry at the overthrow of President Yanukovych.
The national parliament has voted for the former leader to be tried at the International Criminal Court over the killing of more than 100 protesters.
Mr Yanukovych has fled the capital and was reportedly last seen in Balaklava, on the Crimean peninsula, where many people support closer ties with Russia.
Daniel Sandford reports from the city of Sevastapol.
Go to next video: The first week in new Ukraine