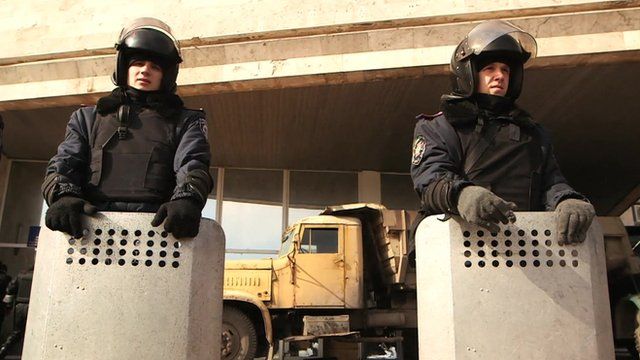 Video
Ukraine crisis: Donetsk building focus of struggle
As the upper house of the Russian parliament agrees to support Crimea's bid to join Moscow, there are questions over what the union would mean for other parts of Ukraine.
In the eastern city of Donetsk, which is predominantly Russian-speaking, the government headquarters have become a focus for battles between the authorities and pro-Russian protesters.
The flag flying from the building has changed several times, showing who holds the balance of power at that moment, prompting an increase in the number of Ukrainian security forces guarding the building.
James Reynolds reports from Donetsk.
Go to next video: Crimea vote 'will not be recognised'