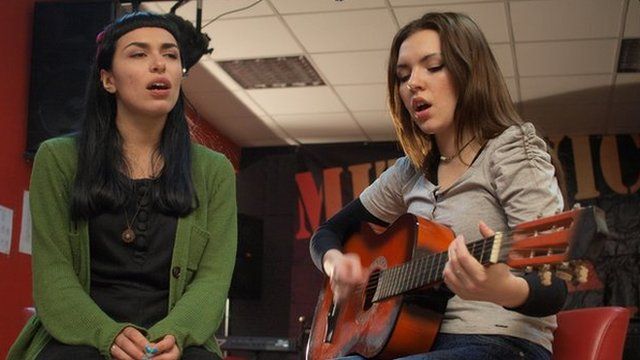 Video
Kosovo youth reunited through rock music
Six years on from its unilateral declaration of independence, there are still deep divisions in Kosovo.
Nowhere is this more true than Mitrovica - a town divided by a river, with ethnic-Serbs living on one side, and ethnic-Albanians on the other.
But one project has been trying to bring them together through music.
Mitrovica Rock School teaches students from both sides of the ethnic divide.
And some of them have formed bands together who have found they can work in harmony despite the unusual circumstances.
Jelena and Edona spoke to BBC News about how their shared loved of music led to a friendship that forgot cultural differences.
Go to next video: Attack stops Kosovo polling stations