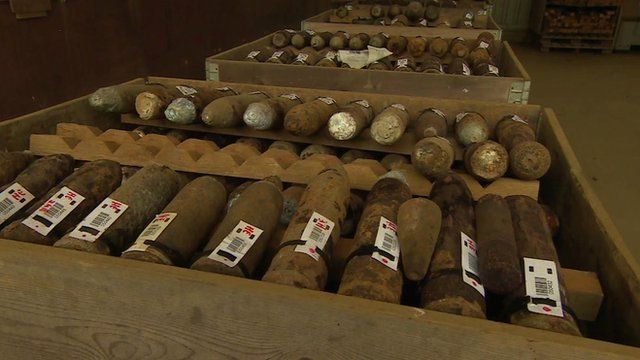 Video
Behind the scenes with Belgium's bomb disposal unit
Almost a century after the First World War began thousands of unexploded bombs are still found on the former front lines.
More than a billion shells were fired and as many as 30 percent failed to explode. Many also contained poison gas.
The job of finding the munitions and making them safe in Belgium falls to Dovo, the country's bomb disposal unit, who recover between 150 and 200 tons each year.
The responsibility is not without risk - more than 20 members of the unit have been killed since it was formed in 1919.
Angus Crawford spent a day at their HQ near the historic city of Ypres.
Go to next video: WW1 bombs still a serious danger