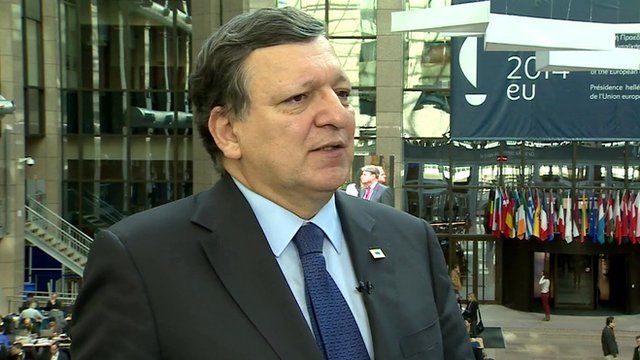 Video
'Russia is more isolated', says EC chief Jose Manuel Barroso
President Vladimir Putin has signed a law formalising Russia's takeover of Crimea from Ukraine, despite fresh sanctions from the EU and the US.
The European Union's latest measures target 12 people involved in Russia's annexation of the peninsula.
European Commission President Jose Manuel Barroso said ''nobody'' recognised the annexation of Crimea, which made Russia ''more isolated than before''.
When Matthew Price challenged him about whether the interim Ukrainian prime minister was democratically elected, he said "there are democratic revolutions".
He added that Ukraine's current government was more legitimate than a government that was "shooting its own people".
Go to next video: Warning of 'prelude to new Cold War'