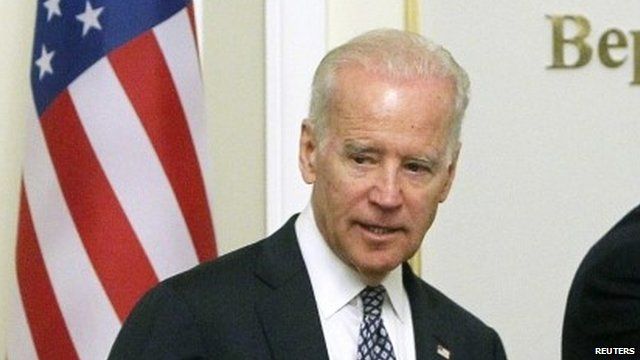 Video
US Vice-President Joe Biden in Ukraine
Live coverage as US Vice-President Joe Biden holds a news conference with Ukrainian interim Prime Minister Arseniy Yatsenyuk, following talks in Kiev about the ongoing crisis in the country.
Violence flared on Easter Sunday when least three people were killed in a shooting at a checkpoint manned by pro-Russian separatists near Sloviansk.
Meanwhile, pro-Russian militants are still holding official buildings in at least nine towns and cities in the Donetsk region of eastern Ukraine.