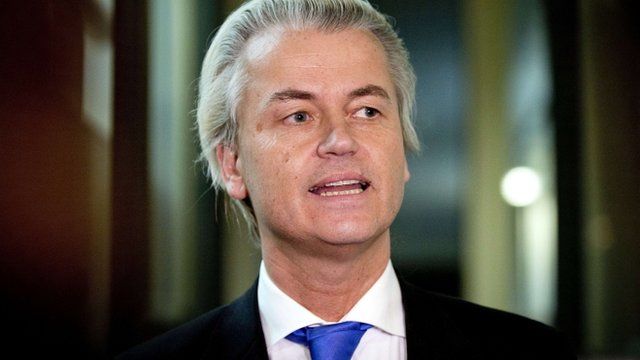 Video
Geert Wilders: How popular is the Dutch anti-immigration politician?
In the Netherlands many polls are predicting the maverick anti-immigration politician Geert Wilders' Freedom Party (PVV) will win the European elections being held on 22 May.
Mr Wilders blames the "monster in Brussels" for forcing the Dutch to hand over their cash to bail out the EU's struggling southern economies.
But his hardline stance is too extreme for some other anti-EU politicians, including Nigel Farage, leader of the UK Independence Party.
So what is it that makes him so attractive to Dutch voters? Anna Holligan took a spin around The Hague to find out.
Go to next video: European elections explained