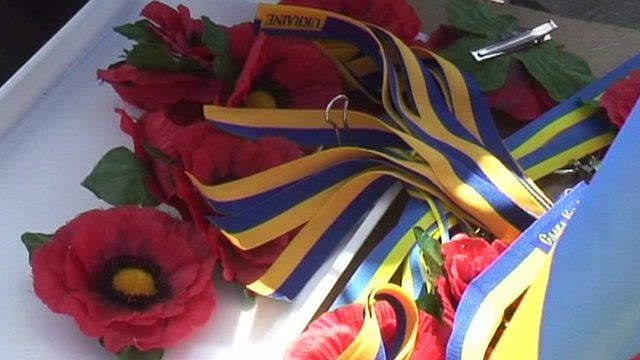 Video
Poppies and ribbons of allegiance for Kiev's Victory Day
Although main Victory Day celebrations in Kiev were cancelled due to the threat of clashes between pro-Ukrainian and pro-Russian groups, many people still visited World War Two monuments which remain important to the majority of Ukrainians.
They took the opportunity to show where their allegiances lie by wearing either poppies or St George's ribbons.
Tom Santorelli reports.
Video produced by BBC Ukrainian's Albiy Shudrya
Go to next video: Tear gas and gun shots in Ukraine