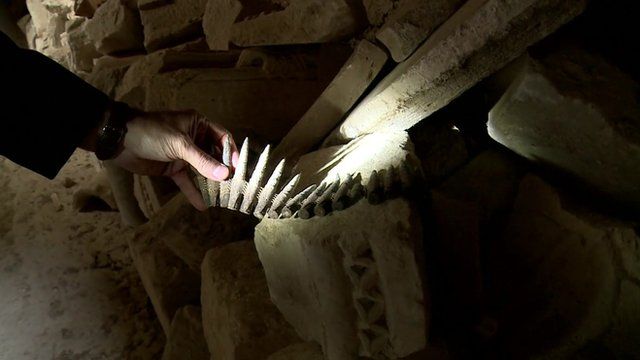 Video
Hidden ruins of Monte Cassino monastery bombed in WWII
Prince Harry is attending events to commemorate the 70th anniversary of the end of the World War II battle for the monastery at Monte Cassino in southern Italy on Sunday.
Tens of thousands of Allied troops, many of them British, died in the effort to drive the Germans out of the area and the monastery itself - founded 1,500 years ago - was almost completely destroyed.
In the period after the war the abbey was magnificently restored on its mountaintop perch.
But traces of its wartime destruction can still be found.
Hidden in a dark corner of the monastery is a room containing the last of the rubble from the bombing of Monte Cassino.
It is not shown to the public, and it has never been filmed before, but Alan Johnston was given access.
Go to next video: WW2 veteran returning to battle site