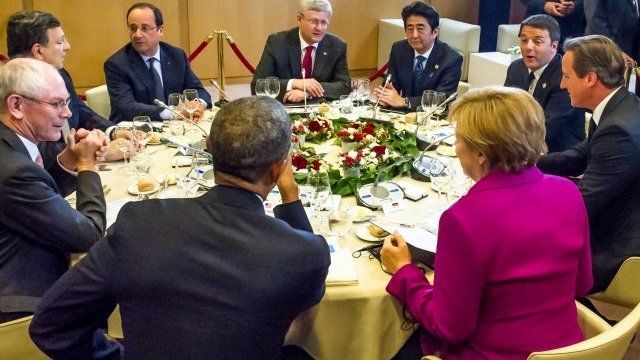 Video
First G7 meeting since Russia's exclusion
Leaders of the G7 industrial nations are meeting in Brussels, with the Ukraine crisis set to dominate talks.
It is their first meeting since Russia was removed from the club following its annexation of Crimea in March.
Earlier, President Obama warned Moscow against what he called its dark tactics in Ukraine.
But are the seven leaders meeting in Brussels agreed on how to deal with Russia and the Russian president?
Paul Adams reports.
Go to next video: Obama: Russia could face more sanctions