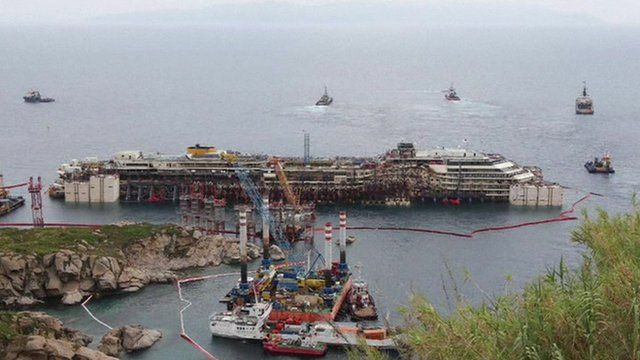 Video
Costa Concordia operation: Timelapse shows salvage
The wrecked Italian cruise ship Costa Concordia has been successfully raised from the under-sea platform it has been resting on for the past year.
The wreck - the target of one of the biggest maritime salvage operations in history - is now floating about 1m (3ft) off the platform.
The Concordia struck a reef off the Italian island of Giglio in January 2012 and capsized, killing 32 people.
Timelapse footage shows the first stages of the operation, which is expected to take six or seven days before the ship is towed to its home port, Genoa, to be scrapped.
Go to next video: Costa Concordia 'is afloat again'