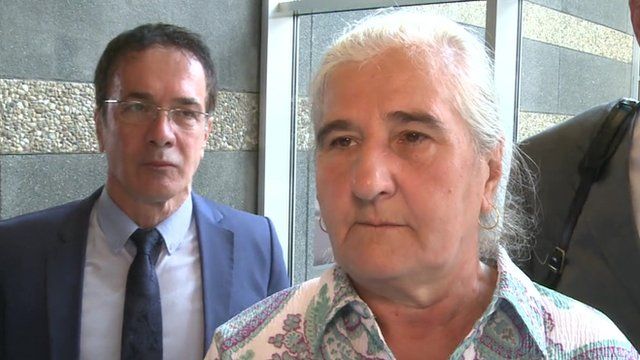 Video
Srebrenica mother: 'We seek justice until the end'
A Dutch court has ruled that the Netherlands is liable over the killings of more than 300 Bosniak (Bosnian Muslim) men and boys at Srebrenica in Bosnia-Hercegovina in July 1995.
The men and boys were among 5,000 Bosniaks, mostly women and children, sheltering with Dutch UN peacekeepers.
But the Dutch state was cleared over the deaths some 7,000 men killed around their Potocari base in Srebrenica.
The case was launched by relatives of the victims under the name "Mothers of Srebrenica" and speaking after the ruling the president of the group, Munira Subasic, said that they would "seek justice until the end".
Go to next video: Dutch 'liable' for Srebrenica deaths