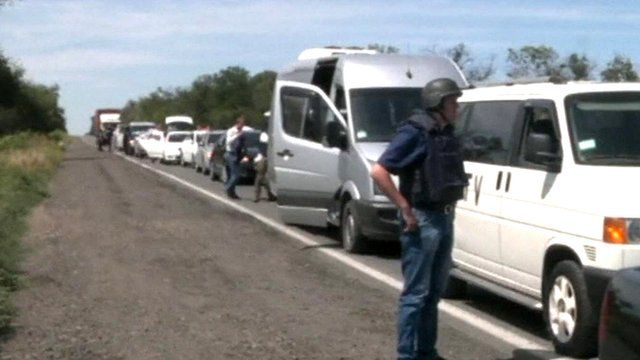 Video
Ukraine crisis: Intense government and rebel clashes
For a third day, international air accident investigators have had to abandon plans to visit the crash site of the Malaysian airliner in eastern Ukraine because of fighting.
Intense clashes between Ukrainian troops and pro-Russian rebels in the region have killed a number of civilians, according to local officials. Government forces are pushing rebel units back towards their urban strongholds.
The Ukrainian Security and Defence Council says they've entered the towns of Shakh-tarsk and Torez in the strategic rebel-held Donetsk region, as well as Lutu-hyne in Luhansk Region.
The Defence Minister of the self-proclaimed People's Republic of Donetsk says militia reinforcements from Luhansk are staging counter-attacks.
Tom Burridge reports from Kharkiv.