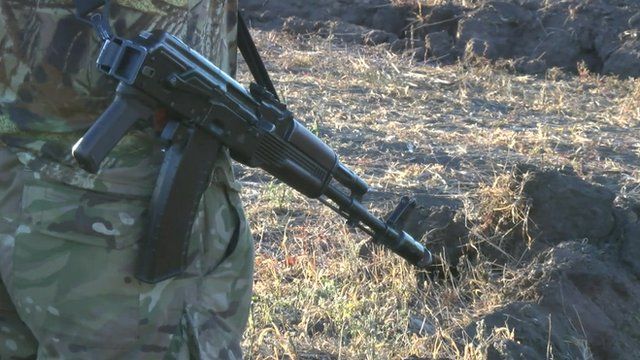 Video
Pro-Russian separatists heading south in Ukraine towards Mariupol
Russia's President, Vladimir Putin, says any agreement to end the conflict in Ukraine, must include discussions on giving more autonomy to pro-Russians in the east.
His comments came after European leaders threatened to impose more sanctions, if the Kremlin doesn't change it's policy towards it's neighbour.
The Ukrainians have been sending in reinforcements to help defend the key city of Mariupol in the south-east of the country as separatist rebels, who appear to have been backed by Russian troops, are now threatening to attack the city.
Richard Galpin reports.
Go to next video: Merkel: Russian sanctions to tighten