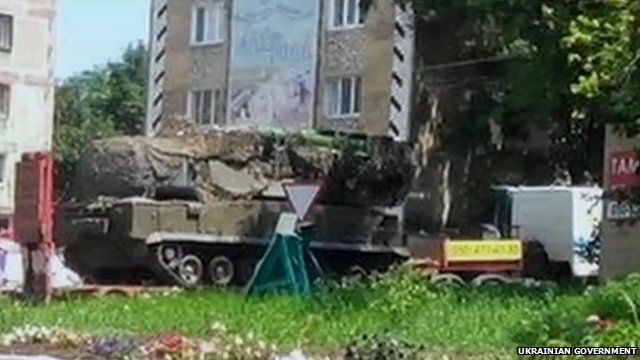 Video
MH17 disaster: On trail of 'BUK missile system'
Russians were operating a BUK missile launcher seen in the area where the Malaysia Airlines passenger jet MH17 was shot down, eyewitnesses have told Panorama.
The Kremlin had previously suggested that the missile was from a Ukrainian fighter jet, and pro-Russian rebels have denied any possession of a BUK.
However, photographs and videos cast doubt on the claim by the Kremlin and pro-Russian rebels - that they did not have a BUK missile launcher on their territory.
John Sweeney investigates in this excerpt from BBC Panorama: Putin's gamble.
First broadcast BBC One, Monday 8 September 2014. UK users can watch the full programme on BBC iPlayer.
Go to next video: Close-up: First look at MH17 report