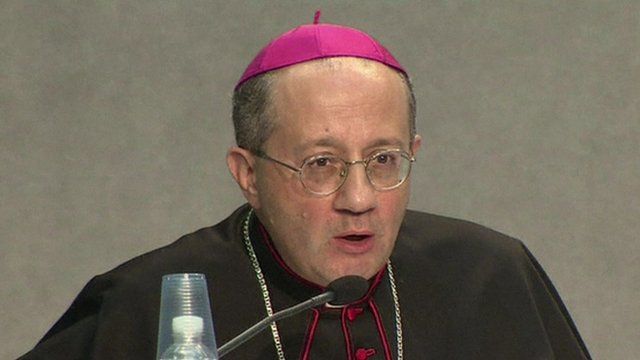 Video
Senior Vatican cleric states homosexuals 'welcome'
A senior member of the Roman Catholic clergy says that it is the "attitude of the church to welcome persons who have homosexual orientation".
Monsignor Bruno Forte, Special Secretary of the General Assembly of the Synod of the Bishops spoke from Vatican City on Monday.
More than 200 bishops have been taking part in the extraordinary synod on family convened by Pope Francis to debate abortion, contraception, homosexuality and divorce since 5 October.
A Vatican document prepared after a week of discussions at an assembly of bishops has signalled a shift in attitude of the church towards homosexuality.
Go to next video: Catholic synod: Family values focus