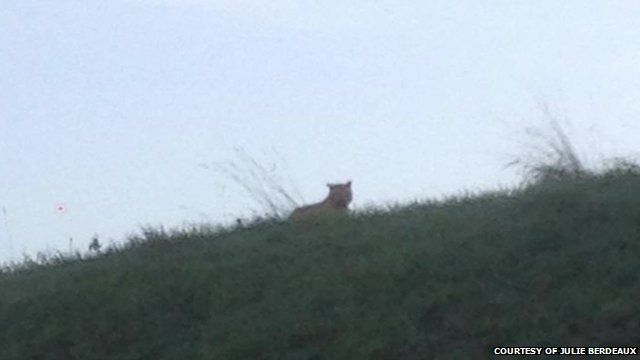 Video
'Tiger' near Paris: Helicopter search by emergency services
Police and fire officials are searching for a tiger on the loose in a town outside Paris, local authorities say.
A woman alerted officials after spotting the big cat in a supermarket car park in Montevrain, east of the French capital, local media reported.
Cedric Tartaud, director of the mayor's office, told the BBC: "We don't believe this tiger is totally dangerous because if it's a young tiger, maybe approximately 70kg… maybe it's afraid... maybe he can come from a circus in the cities around Montevrain. We don't know."
Photo of 'tiger' courtesy Julie Berdeaux
Go to next video: No evidence for Cotswolds 'big cat'