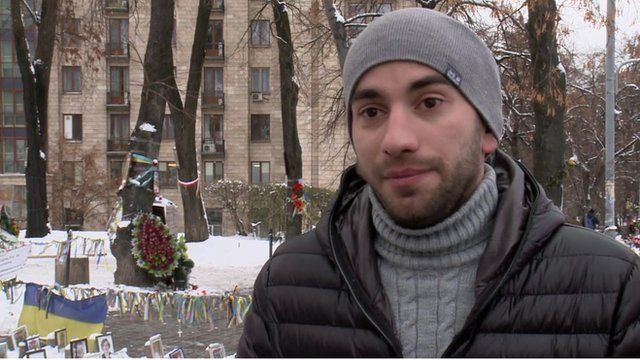 Video
Shot protester in Kiev's Maidan Square one year on
A year ago crowds were gathering in Kiev's main square to protest against the government's refusal to sign a deal with the European Union.
The protesters eventually overthrew the Ukrainian regime, but only after police opened fire on them. Many people were killed an injured.
This week a new government was sworn in, but, in the east of the country, government forces are fighting separatist forces.
One of the protesters in Kiev Square 12 months ago was Alex Abayev, who was wounded twice during the clashes.
He spoke to BBC News about whether it was worth it.
Video journalist: Simon Smith
Go to next video: Kiev protesters remain defiant