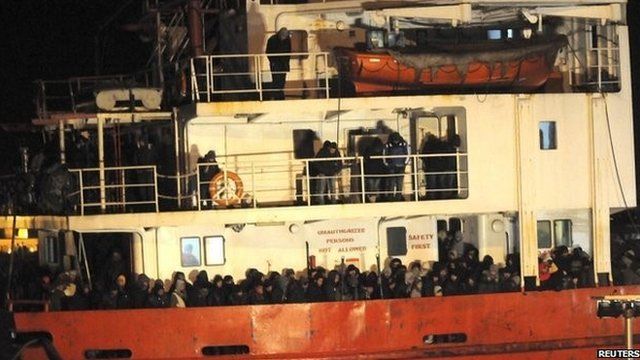 Video
Autopilot ship 'a criminal adventure of large proportion'
Almost 1,000 migrants have been rescued from a cargo ship found adrift in Greek waters, the Red Cross says.
The Blue Sky M, carrying 970 people, had been abandoned and left on autopilot by its crew, believed to be people traffickers.
Italian coastguards later brought it under control and safely docked it at the Italian port of Gallipoli.
The migrants, believed to be mainly Syrians and Kurds, have been taken to local schools and a gymnasium.
James Wilkes, from maritime consultancy group Gray Page, explained how the boat could have been left on autopilot and was operating without any crew being on board.
Go to next video: Migrant freighter docks in Italy