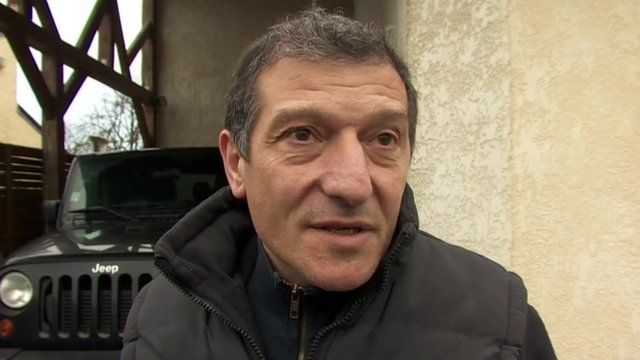 Video
Paris shootings: Factory owner helped colleague hide
A factory owner taken hostage by the brothers who killed 12 people at the Charlie Hebdo office, has described how he helped his employee to hide from the gunmen.
Michel Catalano told the BBC that he saw the Kouachis approaching the building, so told graphic designer Lilian Lepere to conceal himself.
He told the brothers and he was the only person inside and eventually they let him go, then he told the police about Mr Lepere.
Mr Catalano added: "At the time I wasn't afraid, I stayed an hour with them. I only had one thing in my mind that they didn't go to the back and see Lilian. That's what kept me calm."
Mr Lepere managed to send text messages to family and police while he was hiding.
Go to next video: Footage of Kouachi siege ending