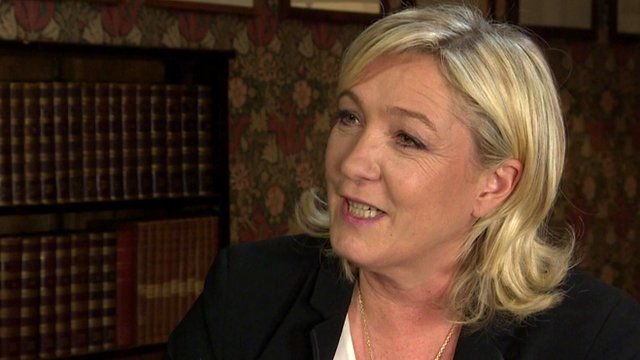 Video
Marine Le Pen: Leaders 'cowardly' over immigration
The leader of the French far-right Front National party has claimed that controlling immigration is essential in the fight against Islamist extremism.
Marine Le Pen rejected accusations of racism from protesters outside the Oxford Union where she spoke on Thursday night, and in turn accused the demonstrators of being the enemies of liberty and free speech.
She has enjoyed strong support among French voters over the past year and her current poll ratings suggest she might be a serious candidate for the presidency in 2017.
She spoke to the BBC's Huw Edwards.
Huw Edwards's full interview with Marine Le Pen will be on the News at Five on the BBC News Channel.
Go to next video: We have freedom to talk religion - Le Pen