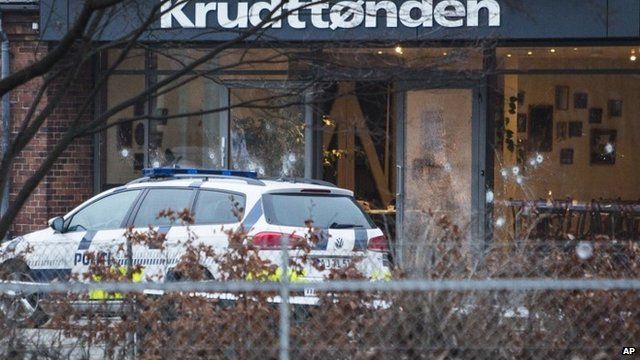 Video
Copenhagen shooting: 'They tried to shoot their way in'
Several people have been injured after shots were fired near a synagogue in Copenhagen, Danish police have said.
One person was reportedly hit in the head, and two police officers had arm and leg injuries. The attacker is believed to have fled.
It is not clear whether the shooting is connected to an earlier attack on a cafe in the city, where a gunman killed one person and injured three at a free speech debate attended by a Swedish cartoonist.
Helle Merete Brix, who organised the debate, told the BBC the assailants tried to shoot their way into the building.
Go to next video: 'Copenhagen is a city on the edge'