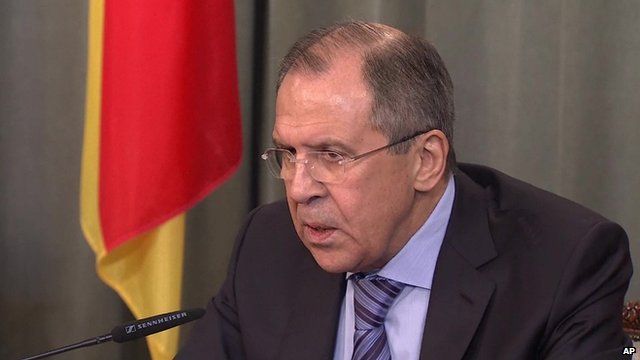 Video
Ukraine: Lives of troops in Debaltseve 'priority' - Lavrov
The Ukrainian president Petro Poroshenko has confirmed that Ukrainian troops are withdrawing from the strategic town of Debaltseve in the east of the country.
Television pictures show columns of Ukrainian tanks and exhausted soldiers, who have been under a sustained rebel attack despite the ceasefire agreement signed last week.
The Russian foreign minister, Sergei Lavrov, said the rebel attack in Debaltseve did not violate the ceasefire agreement, because it was part of the rebel held area when the agreement was signed in Minsk.
He said the priority must be to save the lives of the Ukrainian troops encircled in the city.
Go to next video: Footage of Ukraine troops 'retreating'