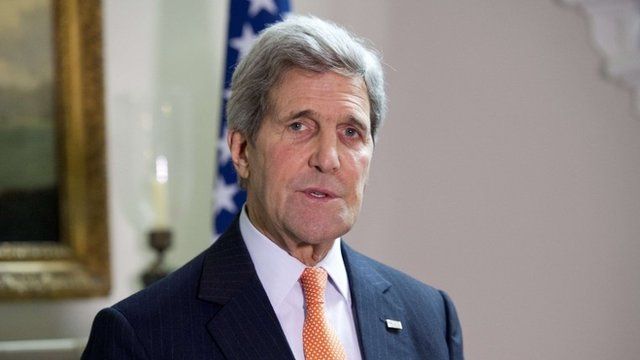 Video
Ukraine crisis: 'We're not going to play this game'- Kerry
The US Secretary of State has described Russia as "cynical" in its actions in eastern Ukraine, while at the same time leading an effort at the UN.
Moscow denies helping rebels there, insisting that any Russians who are involved are "volunteers".
John Kerry has been meeting with British Foreign Secretary Philip Hammond in London to discuss new sanctions against Russia.
Tens of thousands of people have been attending a rally in Moscow to mark the first anniversary of the uprising in Ukraine, which deposed its pro-Russian president, Viktor Yanukovych.
Go to next video: 'We won't forget! We won't forgive!'