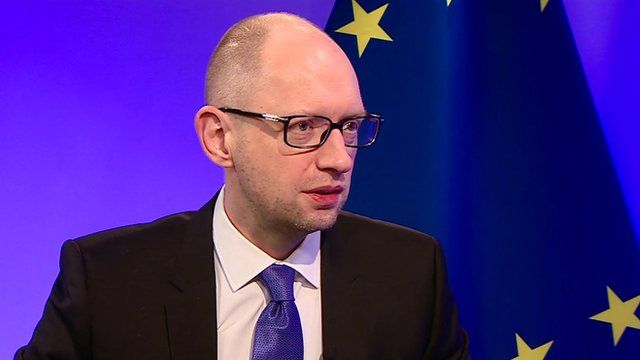 Video
Ukraine PM: 'Please help us defend our country and your peace'
British military personnel have started training members of the Ukrainian army fighting pro-Russian rebels, the BBC has learned.
The 35 trainers will spend about two months training forces engaged in battles in eastern Ukraine in medicine and defensive tactics, and supplying non-lethal equipment.
Russia has criticised the deployment saying it does not "strengthen trust".
It is the first time a Western nation has conducted a long-term military training programme in Ukraine since its war against pro-Russian rebels began last year.
The Ukrainian prime minister Arseniy Yatsenyuk told the BBC he welcomed Britain's involvement but that EU countries must do more to help his country.
Go to next video: Britain training Ukrainian soldiers