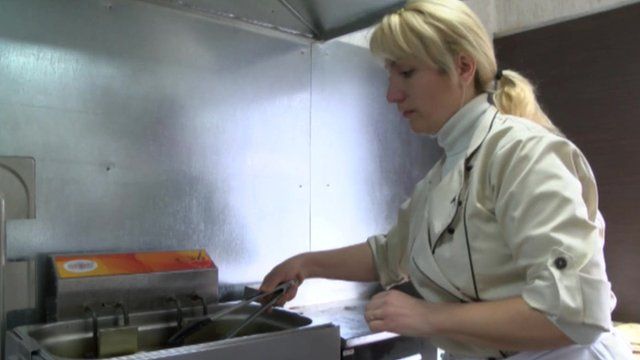 Video
Exiled Crimean Tatars cook up a new life in Kiev
After Russia annexed Crimea in early 2014, the life of many Crimean Tatars turned into a struggle for their rights.
Many were targeted or harassed because of the ethnicity.
The Budzhurovs grew afraid of the unrest and uncertainty surrounding them and took the decision to start a new life in Kiev.
Eskander, the father, had a secure job at a resort in Crimea, but left everything behind fearing for the safety of his family and started a new business in the Ukrainian capital.
The trade: making the popular pastries called Chebureks.
The BBC's Anastasiya Gribanova and Vitaly Chervonenko met them at their shop.
Go to next video: Crimea's Tatars fear Russian rule