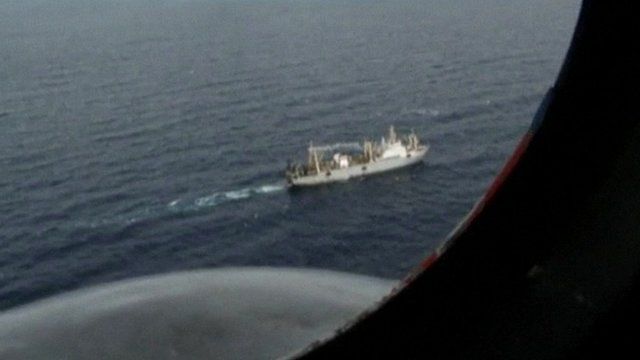 Video
Russian trawler rescue search and rescue operation
A Russian trawler has sunk off the Kamchatka peninsula, with 54 sailors so far confirmed dead.
Sixty-three people have been rescued, many suffering from hypothermia, according to officials in Russia's Far East, but 15 are reported missing.
Aircraft flew over the area where the trawler had sunk, working with fishing boats to search for survivors.
Correction: The pictures that were originally featured on this page were provided by the Russian Emergencies Ministry. They purported to show rescue operations following the sinking of a Russian trawler off the Kamchatka peninsula. However, it transpired they were of an incident a month previously and had been released in error. We have therefore removed them the site.
Go to next video: Russian trawler sinks with 54 dead