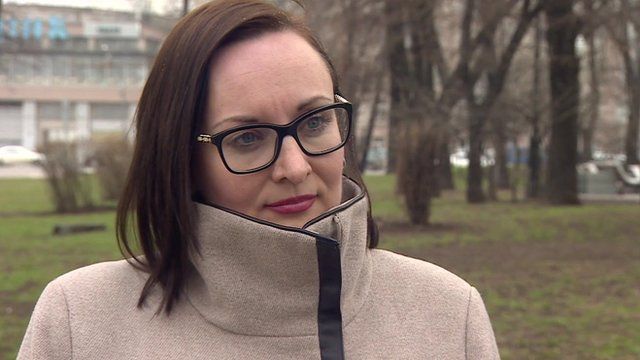 Video
Moscow Bolotnaya protests: Natalia Pelevina faces charges
Criminal investigators in Russia have questioned and imposed a travel ban on a well-known opposition politician, in connection with a protest against President Putin which took place almost three years ago.
Natalia Pelevina has been accused of organising and funding the mass rally on Moscow's Bolotnaya Square in May 2012, which became violent.
She is the 34th person to face charges in the Bolotnaya case.
She says the accusation against her is politically motivated and is a sign the authorities are concerned about renewed opposition activity, after the murder of Boris Nemtsov.
Our Moscow Correspondent Sarah Rainsford spoke to her.
Go to next video: Russian opposition unite against Putin