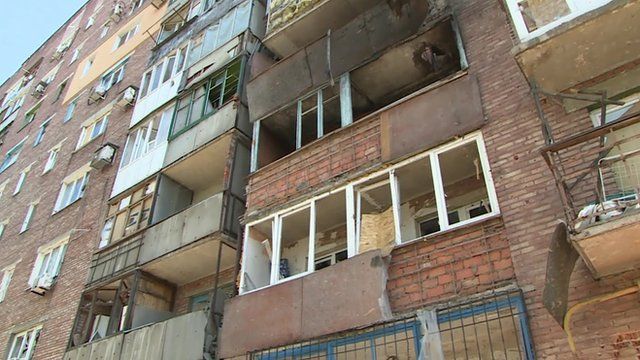 Video
Ukraine conflict: 'Constant fighting every single day'
A resident of an apartment block on the edge of Donetsk, which has been heavily shelled, says there is "constant fighting, every single day".
The area is very close to the frontline of the ongoing conflict between government forces and pro-Russian rebels in eastern Ukraine.
European and Ukrainian leaders are meeting in Kiev to try and end the conflict and show solidarity in the face of what they see as Russian-fuelled aggression.
However there are fears that the authorities in rebel-controlled territory will interpret the summit as a provocation.
Tom Burridge reports.
Go to next video: Putin's 'Hells Angels' ride on Berlin