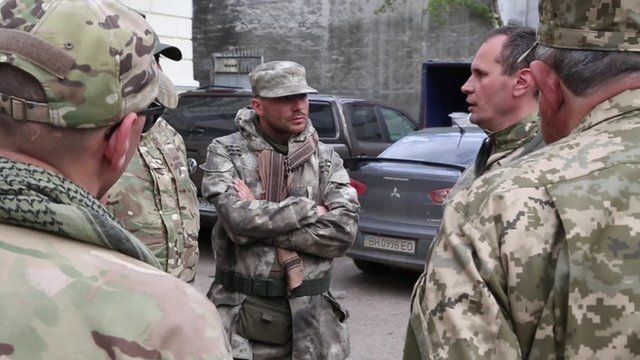 Video
Ukraine crisis: Volunteers police Odessa streets
Pro-Kiev volunteers are patrolling the streets of the southern Ukrainian port of Odessa.
Tensions there have increased, as a series of unexplained bomb blasts have struck nearly a dozen locations since the end of last year, many of them against pro-Kiev organizations.
Government officials have also increased security as the city marks the one year anniversary of bloody clashes last year that left more than 40 dead.
David Stern spoke to members of the Odessa self-defence volunteers to find out what drives them to do what they do.
Video produced by Goktay Koraltan and David Stern
Go to next video: Ukraine: Odessa tension 'escalating'