Media player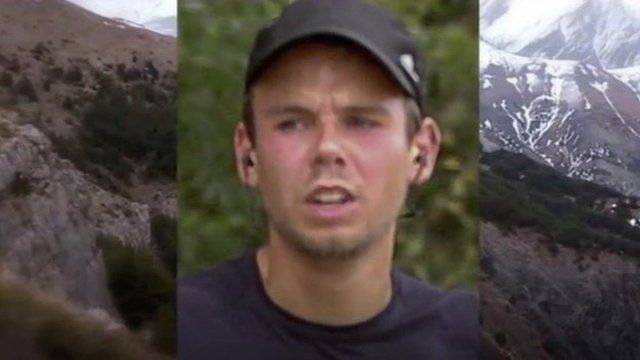 Media playback is unsupported on your device
Video
Germanwings: Co-pilot Lubitz rehearsed plane descent
French investigators have found that the co-pilot suspected of deliberately crashing a Germanwings flight into the French Alps in March may have rehearsed the manouevre.
An interim report on the disaster data from the flight recorder shows that Andreas Lubitz repeatedly set the plane's computer into a unauthorised descent on the outbound flight from Duesseldorf to Barcelona. Later on 24 March the same Airbus 320 crashed on the flight from Barcelona to Duesseldorf.
The BBC's Richard Westcott reports.
Go to next video: Prosecutor: Torn-up sick notes found