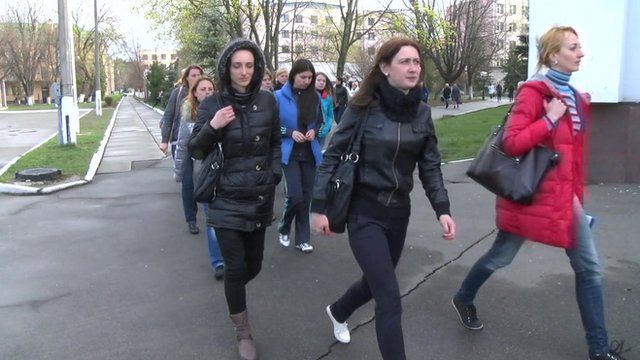 Video
Ukraine police receive Western-style training
Ukraine is introducing major reforms to its police force, in the hopes of rooting out corruption and overhauling what is still a very Soviet institution.
Instructors from the US are teaching the latest western methods to a group of recruits in Kiev, the capital, which is serving as a test case.
A quarter of the recruits are women, something completely new in Ukraine.
Many people are watching closely how well the programme does, as an indication of the strength of the country's reforms, following last year's pro-western revolution.
The BBC's David Stern visited the police academy where the new police officers are being trained.
Go to next video: Volunteers police Odessa streets