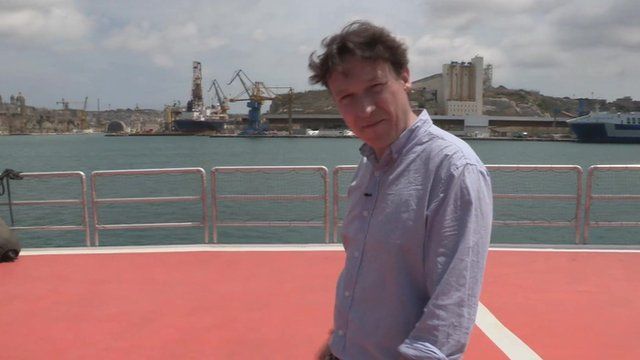 Video
Migrant crisis: On board migrant rescue ship the Phoenix
More than 5,000 people have been rescued from boats in the Mediterranean Sea over the past three days.
The approaching summer weather means calmer seas, and therefore, more migrants trying to cross into Europe.
While European leaders disagree over how to tackle the most acute migrant crisis for a generation, an independent organisation called MOAS has taken matters into its own hands.
The group, which is funded by a wealthy American businessman, has a dedicated vessel patrolling the Mediterranean looking to rescue migrant boats in trouble.
When the Phoenix set sail from Malta, Gabriel Gatehouse was on board for its latest mission.
Go to next video: Migrant crisis: Can Kos cope alone?