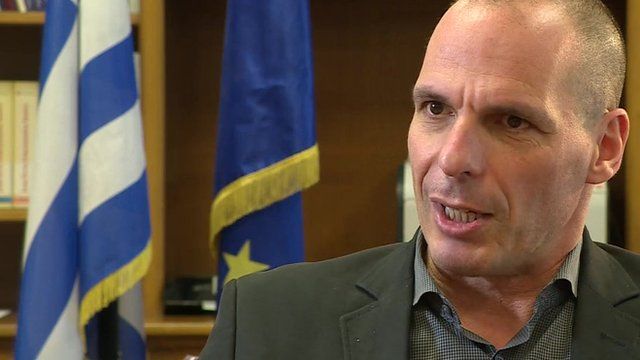 Video
Greece finance minister Varoufakis: '100% chance of success'
Greece will need an extra 50bn euros ($55bn) over the next three years to stabilise its finances under the existing, disputed bailout plans, the International Monetary Fund (IMF) says.
The IMF also cut its forecast for Greek economic growth from 2.5% to zero.
Its report comes ahead of Sunday's referendum on existing bailout terms.
Greece's Finance Minister Yanis Varoufakis told the BBC's Katya Adler that "maybe things have to get far worse before they get better" but he said he was confident agreement would be reached - whether Greeks voted yes or no.
Go to next video: Varoufakis wants deal after Greek vote