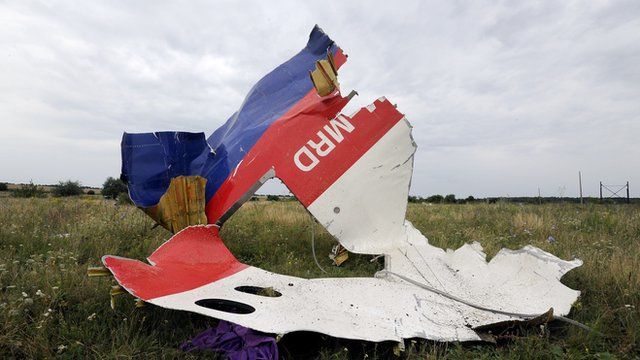 Video
MH17 investigator: 'Missile strike most credible scenario'
It is one year since the shooting down of Malaysia Airlines flight MH17 over eastern Ukraine.
All 298 on board were killed, among them 196 Dutch civilians, 10 Britons and 38 Australians.
Anna Holligan has been speaking to the Dutch chief investigator Fred Westerbeke for the Victoria Derbyshire programme.
He told the BBC that a missile strike was still the most credible explanation for the downing of MH17 but no final conclusions have yet been drawn.
Watch Victoria Derbyshire weekdays from 09:15-11:00 BST on BBC Two and the BBC News Channel. Follow the programme on Facebook and Twitter, and find all our content online.
Go to next video: 'Body from MH17 landed in my kitchen'