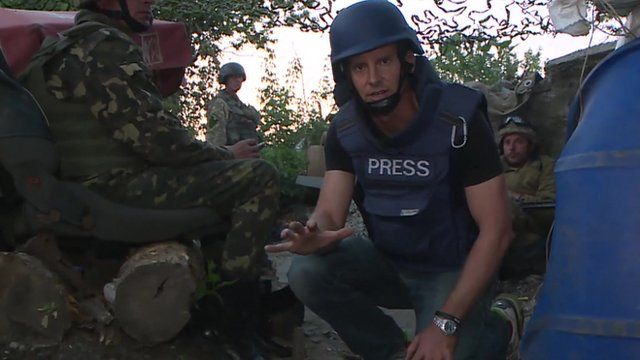 Video
Ukraine: An evening on the front line with troops in Donetsk
The BBC has witnessed more heavy fighting in eastern Ukraine as rebel forces appeared to attack Ukrainian army positions with mortars and a tank on part of the front line in the east of the country.
Both sides accuse the other of shelling its positions on a daily basis, as the conflict shows no sign of calming down.
In Ukraine there are rumours that a summer offensive by pro-Russian forces is imminent. However, the rebels accuse Kiev of shelling residential areas they hold in the east.
BBC correspondent Tom Burridge, producer Will Vernon and cameraman Stuart Antrobus spent an evening on the front line with Ukrainian troops in the village of Opytne near Donetsk.
Go to next video: US defends Ukraine military exercises