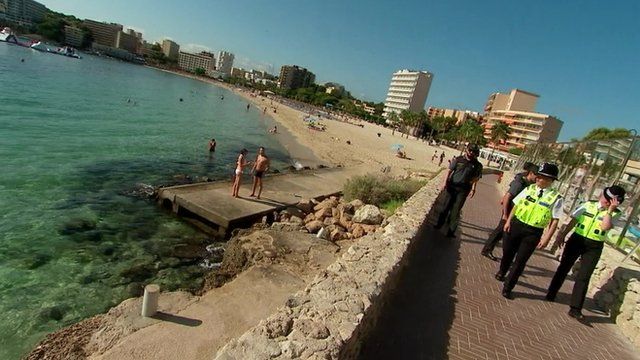 Video
Meet the British bobbies patrolling Magaluf
British police officers have been patrolling in the resort of Magaluf on the island of Mallorca, as part of a trial initiative funded by the Foreign Office.
Last year the British Consulate in Mallorca dealt with 182 detentions of British nationals and in the same period 131 British citizens were hospitalised in Mallorca.
It is hoped the presence of British police in the resort will reduce the number of incidents and the workload of British consular staff there.
Tom Burridge spoke to Sgt Brett Williams and PC Martina Anderson, from West Midlands Police, during one of their first patrols of Magaluf.
Go to next video: British bobbies on the beat in Magaluf