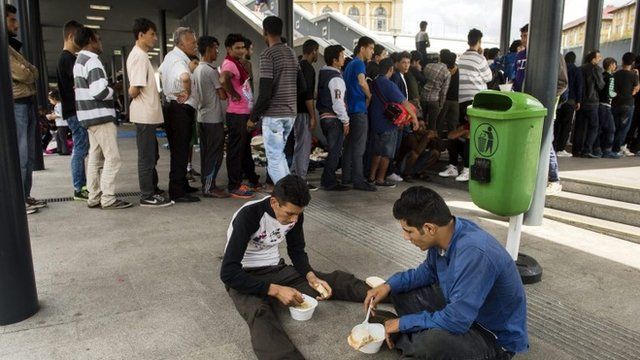 Video
Migrant crisis: Hungary station 'feels like a refugee camp'
It has been described as Europe's worst refugee crisis since the Second World War as more evidence emerges of how EU countries are struggling to cope with the influx of migrants.
In eastern Germany, migrants housed in one centre had be protected by police after right wing militants staged violent protests outside.
In Italy, an estimated 4,000 migrants have been rescued from the Mediterranean and brought ashore over the weekend.
And Hungary has seen more than a 120,000 migrants travel through its capital Budapest so far this year - triple the numbers seen last year.
Ed Thomas reports from Budapest.
Go to next video: Macedonia fires tear-gas at migrants