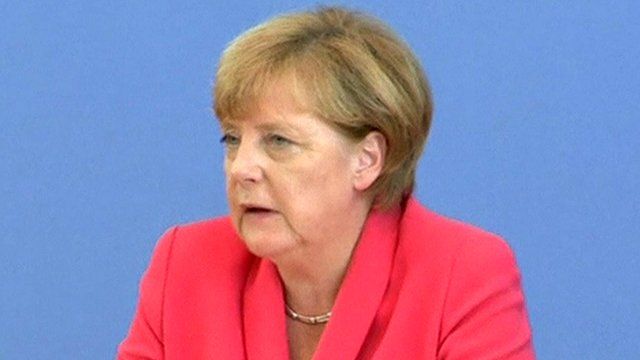 Video
Merkel calls for 'fairness' amongst countries on refugee numbers
German Chancellor Angela Merkel has said that if European Union countries fail to agree on a ''fair distribution'' of refugees, the Schengen zone will be called into question.
The Schengen agreement allows people to cross borders in 26 European countries - excluding Britain - without having to go through passport or border checks.
In a speech in Berlin, Chancellor Merkel also said she was troubled by what appeared to be a mood of hatred towards migrants in her country, and appealed to people not to join protests against newly-arrived foreigners.
Go to next video: Hundreds of migrants arriving in Berlin