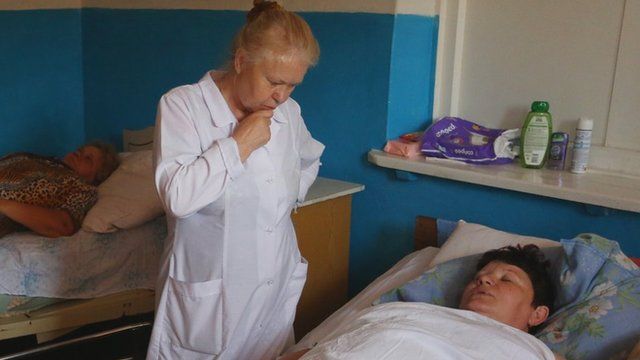 Video
Human cost of Ukraine crisis in numbers
As the conflict in eastern Ukraine continues for a second year, local government agencies and international organisations are keeping a tally of its human cost.
According to the UN, almost 8,000 have been killed so far, and more than 17,000 have been wounded.
Over 2.5m million people - or a third of the region's original population - have been uprooted by the conflict.
Separatist and Russian deaths cannot be verified, because Moscow denies their troops' involvement in the conflict.
Produced by Alexi Peristianis, Vitaly Shevchenko and Andy Von Glehn
BBC Monitoring reports and analyses news from TV, radio, web and print media around the world. You can follow BBC Monitoring on Twitter and Facebook.
Go to next video: Violent clashes erupt in Ukraine capital