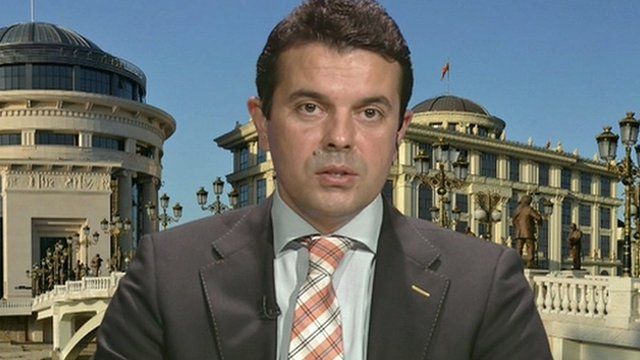 Video
'We need a European response' says Macedonian minister
A European response is the only way to solve the migrant crisis the Macedonian Foreign Minister Nikola Poposki has told BBC HARDtalk.
A quota system for all member states would ultimately be needed, Mr Poposki said, adding that without stabilising Syria and Iraq the crisis would continue.
The number of migrants entering Europe has reached record levels this year and has led to tension and disagreement over EU migration policy.
You can see the interview in full on BBC World News on Thursday 3 September at 19:30 GMT and Friday 4 September at 03:30, 08:30 and 19:30 GMT. It will also be shown on the BBC News Channel at 20:30 BST and again on Friday 4 September at 00:30, 02:30 and 04:30 BST.
Go to next video: Migrant crisis 'is a German problem'