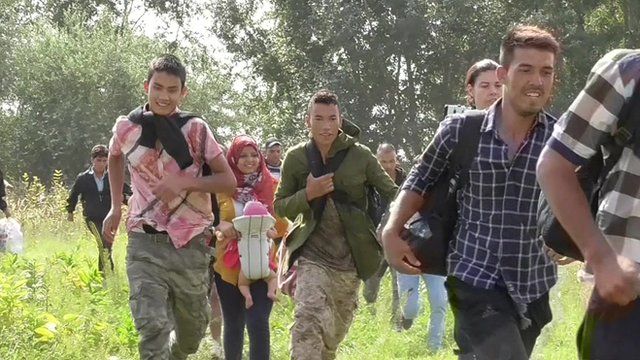 Video
Rush for border as Hungary clamps down on migrant influx
Hundreds of migrants trying to reach the European Union are stranded on the border between Hungary and Serbia after Hungary brought in tough new laws to detain anyone trying to cross the border illegally.
The German Chancellor, Angela Merkel, has called for an emergency meeting of European Union heads of state next week to discuss the migrant crisis.
She says the problem can only be solved if EU countries act together. Countries predominantly from the east of Europe say they will not have quotas imposed on them.
James Reynolds and Christian Fraser report from each side of the Hungarian border, starting in Serbia.
Go to next video: Border protest: 'No food, no water'