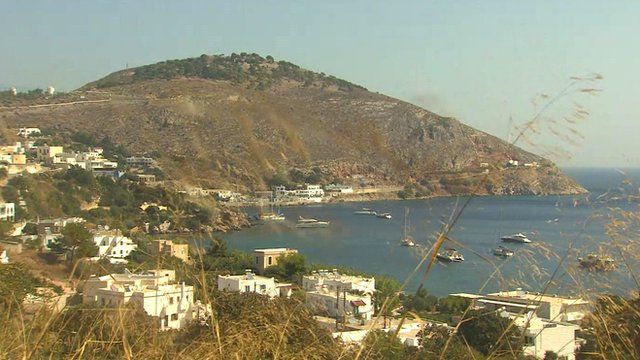 Video
Migrant crisis: The small Greek island with thousands of new arrivals
All through the summer and now into the autumn, thousands of refugees and migrants have been arriving on the small Greek tourist island of Leros in the eastern Aegean close to Turkey.
The large numbers have sparked such a profound crisis that the local mayor threatened this week to stop voters taking part in Greece's general election on Sunday, unless he received more help from the government in Athens.
At the peak in August and early September, up to 1,500 Syrians, Iraqis and Afghans were arriving every day, according to local officials.
Go to next video: The migrants heading for Europe by land