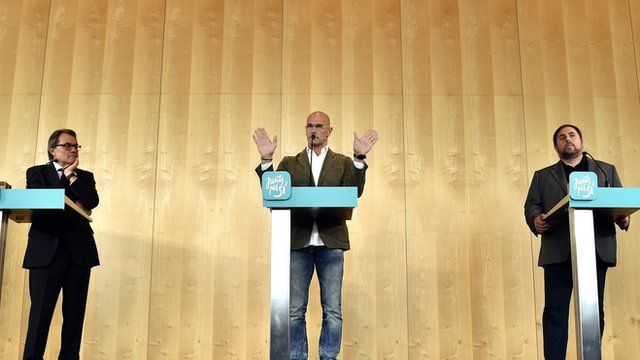 Video
Catalan election explained in two minutes
Catalan nationalists have joined forces to fight an early regional election on 27 September on a single, pro-independence platform.
An unofficial vote backing independence in November 2014 was all but ignored by Spain's conservative government, and parties on the left are hardly less opposed to a split with Spain.
Calls for Spain's richest region to go its own way find little sympathy in Madrid. The central government has persistently refused to countenance an official referendum.
BBC Monitoring looks at how nationalists in Catalonia are set on an historic push for independence.
Video produced by Alexi Peristianis
BBC Monitoring reports and analyses news from TV, radio, web and print media around the world. You can follow BBC Monitoring on Twitter and Facebook.
Go to next video: Thousands rally for Catalan independence