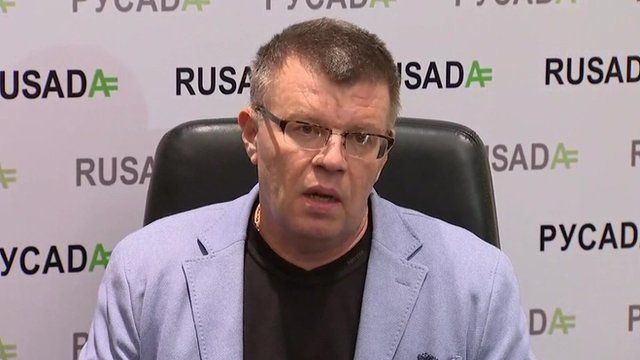 Video
Russia anti-doping agency Rusada defends itself over claims
Russian anti-doping agency Rusada has defended itself over claims in a damning report by the World Anti-Doping Agency (Wada).
Russia's sports ministry has said it is open to co-operating more closely with Wada after its report found evidence that doping was "state-sponsored".
Rusada's executive director Nikita Kamaev dismissed suggestions it had links with the Russian federal security service, the FSB.
He stressed that a laboratory implicated in the report was not linked with Rusada and had since stopped its activity.
He added: "Some of the conclusions are excessively acute and possibly politicised."
Go to next video: Russian doping 'worse than thought'