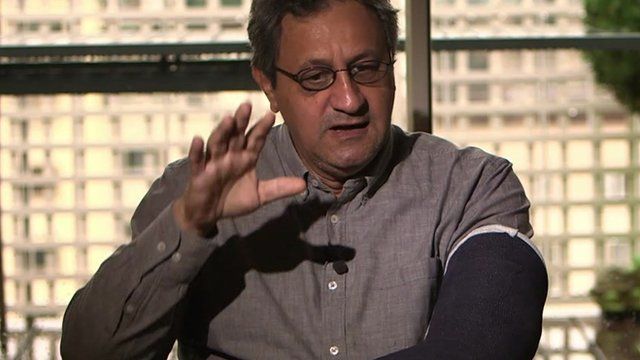 Video
'Fear and despair' of Paris eye-witness who filmed people fleeing
The journalist who filmed people running for their lives during an attack on a Paris concert hall has described the moments after he started recording.
Le Monde newspaper reporter Daniel Psenny captured the footage on his mobile phone from the balcony of his second-floor home, which overlooks the venue's emergency exits.
The attack on the 1,500-seat Bataclan concert hall was the deadliest on Friday night. Gunmen opened fire on a sell-out gig by US rock group Eagles of Death Metal, killing 89 people.
Viewers in the UK can watch the full interview here.
Go to next video: Woman clung to window ledge to escape